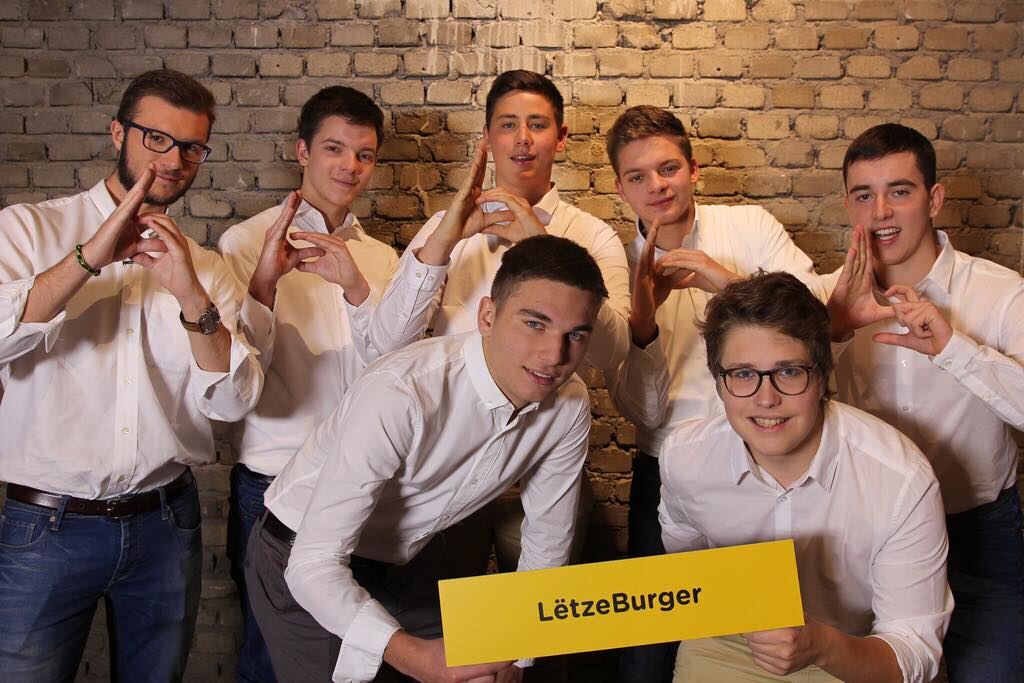 It all starts in 2018. Still at high school we are 7 young guys, who dream to become entrepreneurs. Since a few years we offer our services already in our native village for small jobs in gardening, babysitting, moving etc. Motivated by the boring food served at the canteens at High School we have a bigger idea: to serve the best Burgers in Luxembourg. In order to raise funds, we apply at the "Success Story" TV show, produced by RTL. This is a terrific opportunity to pitch our idea and to gain visibility. Unfortunately, we leave empty-handed.
We are so excited and convinced of our idea that we decide to organize an event to raise funds.
With the help of family, friends and former clients, who support us, we can raise 25 000 Euros in one evening. This is incredible!!
Thanks to Microlux, we finally manage to receive a loan, enough to buy our first food truck in 2019. This is the beginning of an interesting journey.
It is very clear for us that we want to work with local suppliers and we choose the Best. Our favourite bakery in Bertrange: Nothum and Maison Kirsch the best butcher we know.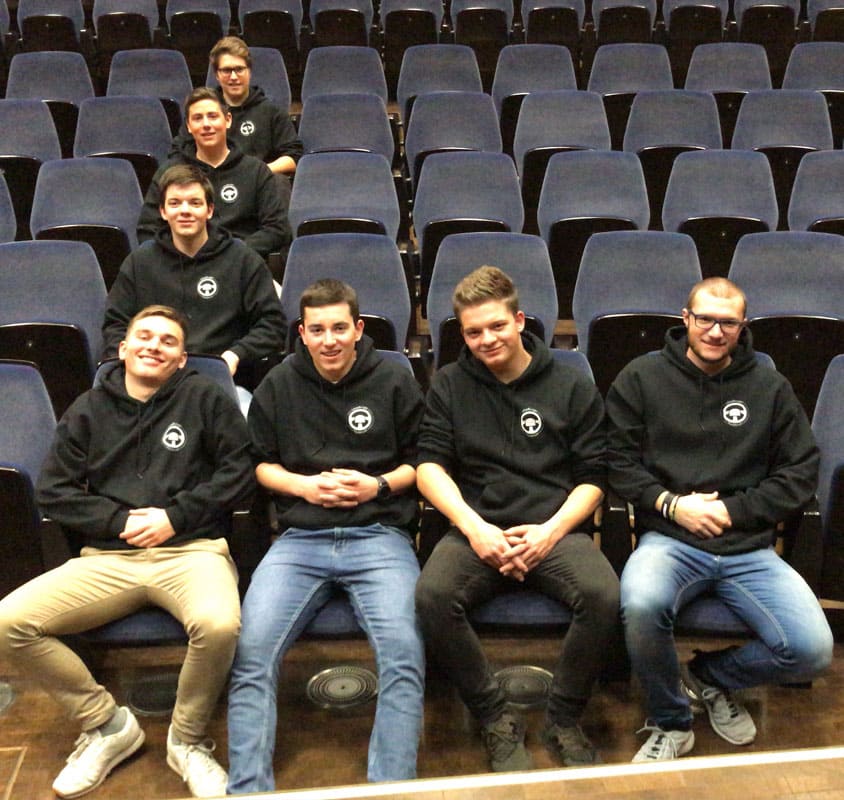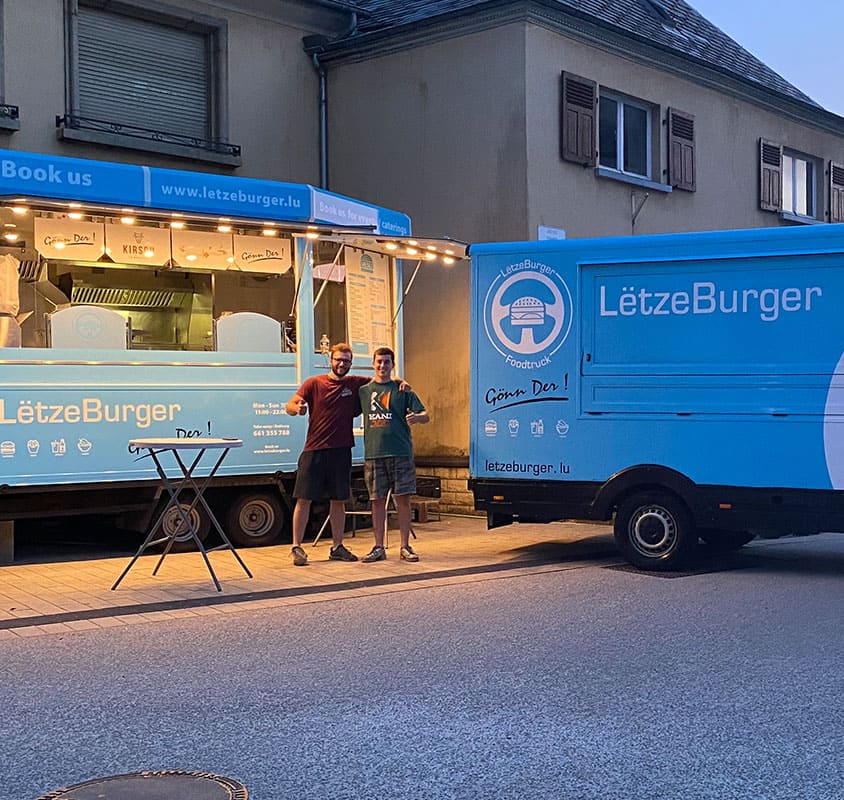 After chasing the best locations around the city and especially close to high schools we find a permanent location in Bertrange City Center during the Pandemia. While all the restaurants have to shut down, our LëtzeBurger food truck becomes popular in a very short time.
In June 2020 we buy our 2nd Truck and start offering catering to Corporates and Privates.
March 2021, we take over a pub with a fantastic beergarden in Saeul, close to Mersch. Another huge challenge and a big opportunity to optimize our processes. In Saeul we also start to offer themed events and concerts. This is also the occasion to change the Management Team. From the original founders 5 retire from the day to day business and 2 new partners join the company.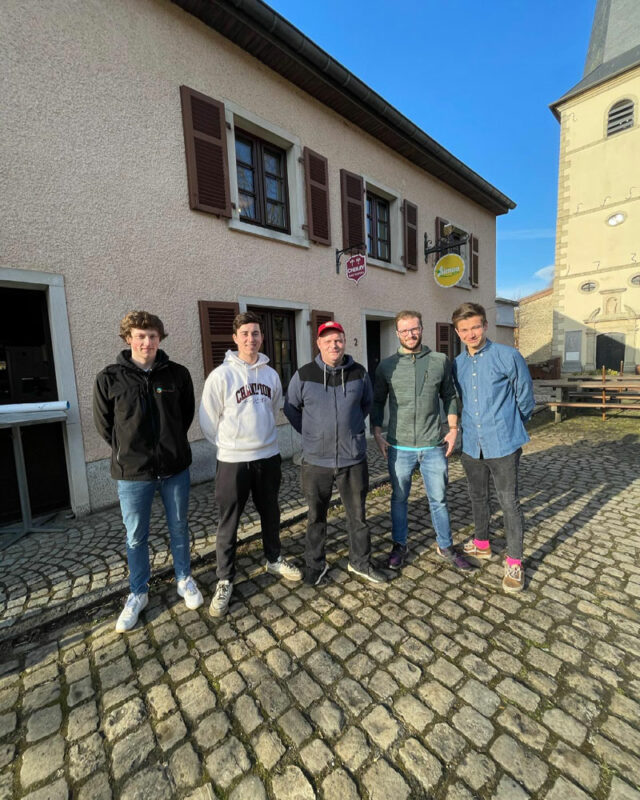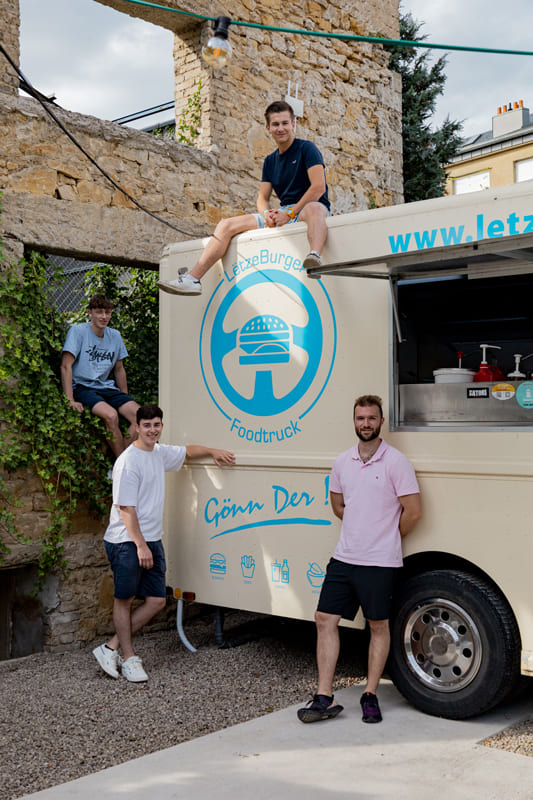 June 2021, we have 4 food trucks circulating in Luxembourg and one Burger Restaurant in Saeul. In peak times already 30 people work for the company.
October 2021, LëtzeBurger wins the "My Microbusiness" award. We employ 22 people permanently and aspire to expand even more in 2022.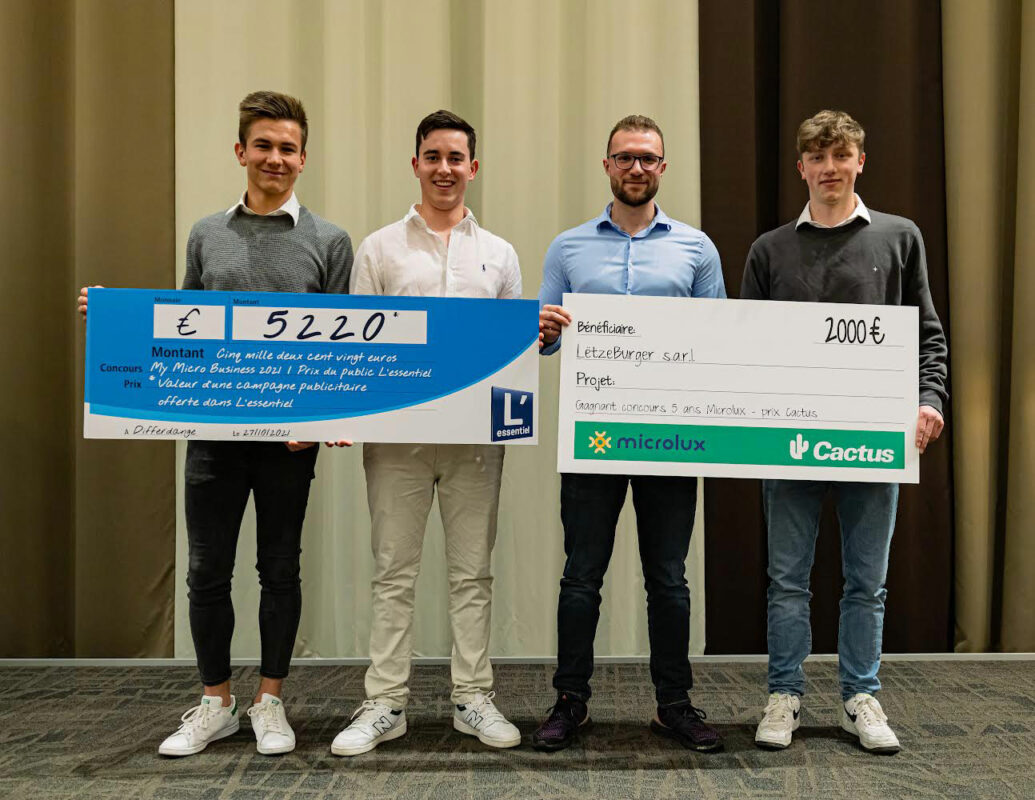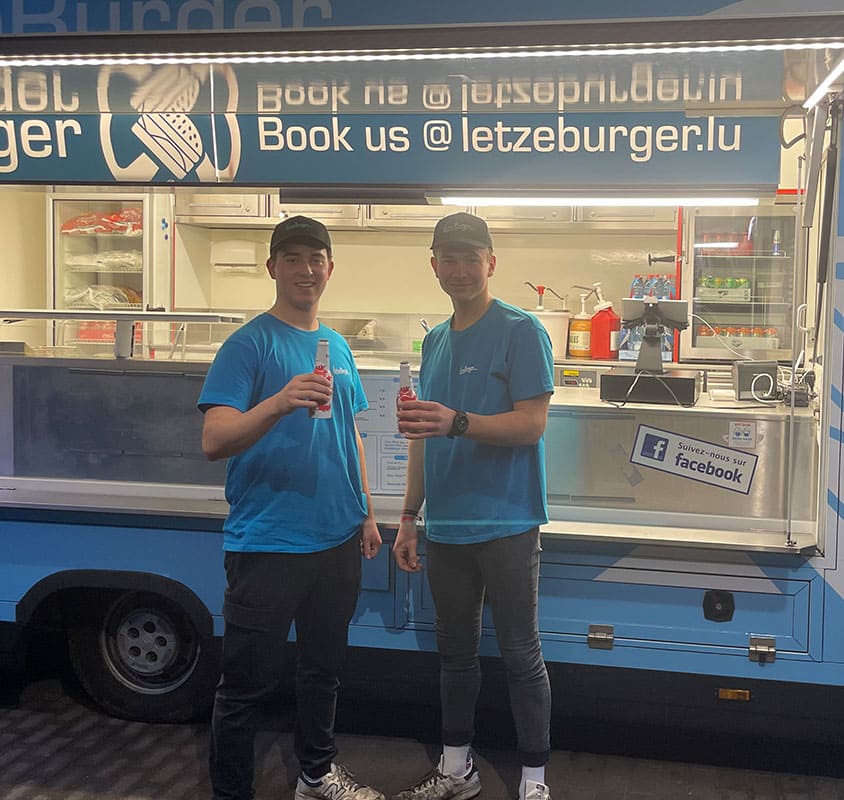 February 2022, launch of the 2nd catering food truck "Foxi" and of our 5th point of sale.
June 2022, the famous concert hall "Rockhal" in Esch/Belval contracts Lëtzeburger with the operation of the catering during concerts. From August to December we serve 19 898 burgers in Esch.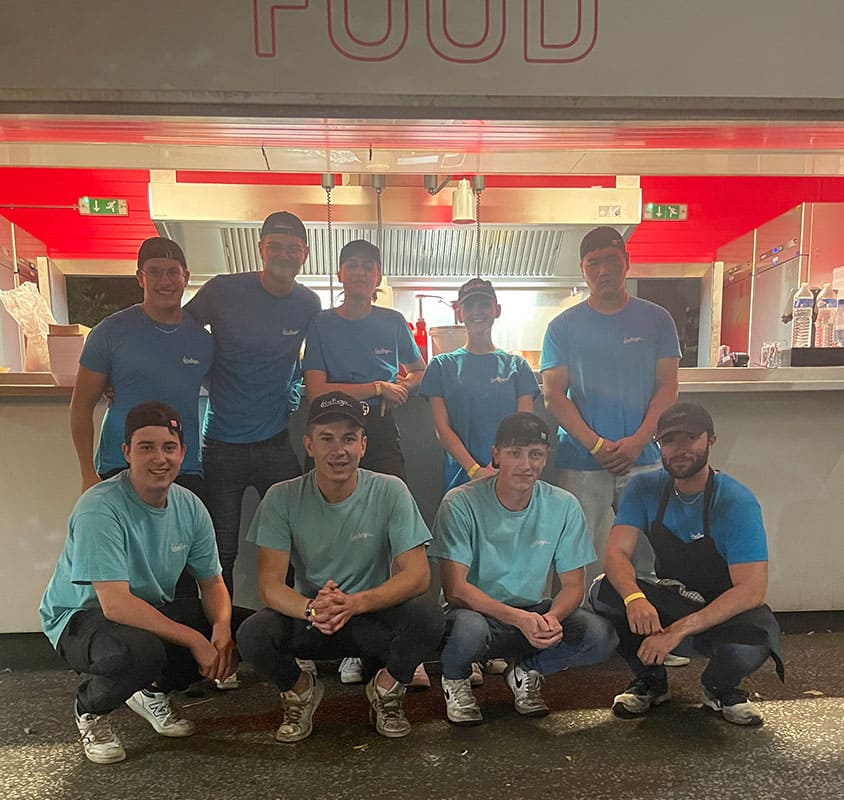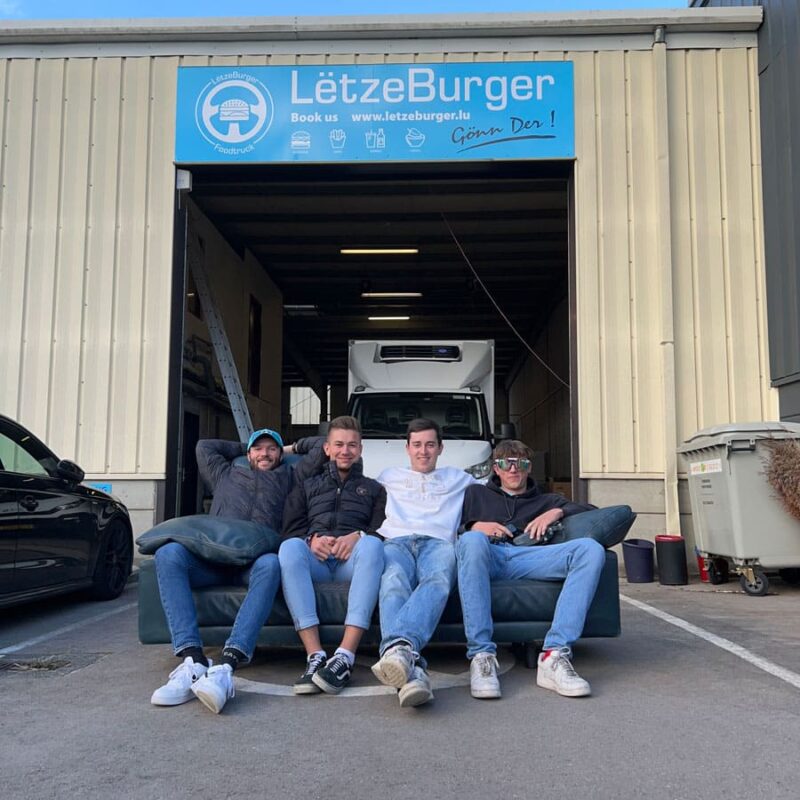 Since November 2022, we prepare our burgers in Howald in a brand new kitchen container. The production starts each morning at 8 am and the last trucks enter around midnight or even later depending on the type of events we cater. We follow very severe sanitary procedures and work on our processes to optimize our service continuously.
We are proud to be able to rely on a tremendous team of 50 motivated employees who serve our customers every day with passion and a big smile.
We are also grateful to have so many foodie followers who appreciate what we do. Thank you all for your support.
Follow us on Facebook and Instagram to keep updated
You want to know more about us? Have a look at our news page.
News